Seasonal at Dogwood Canyon
Dogwood Canyon is beautiful every season of the year. Check out some of the special offerings and events we have throughout the year.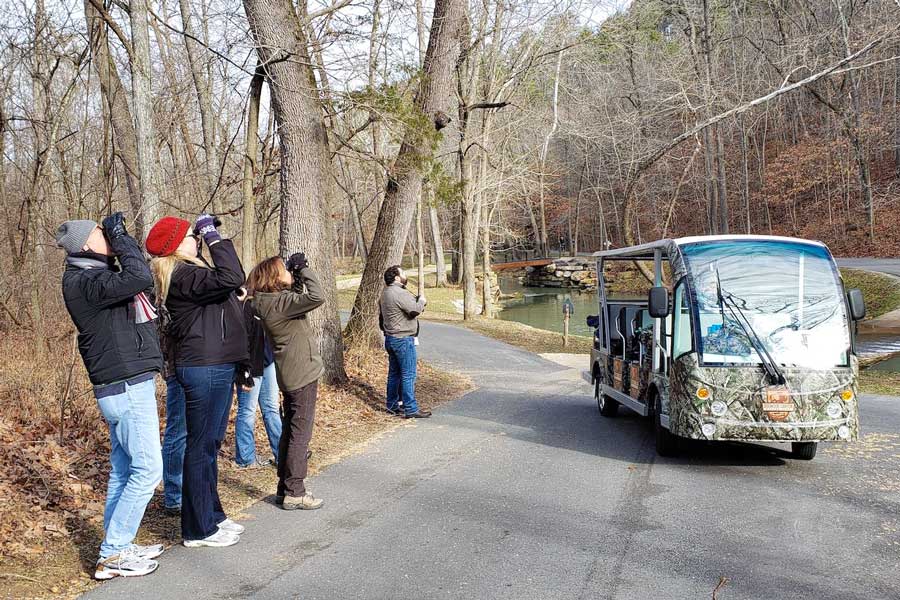 Eagle Watching Tours
Unique Winter Eagle Watching Tour
Grab your binoculars and join us for a unique winter eagle watching tour! Explore the park at its most serene as we cruise silently up the canyon in our eco-shuttle in search of these captivating winter visitors.
$25 Adult | $15 Child

Requires Park Admission

Buy Tickets
Learn about the seasons, encounter critters up close and connect with nature through our special seasonal events and programs.