Trout Fishing at Dogwood Canyon
The rainbow trout are always swimming through the streams at Dogwood Canyon, are you ready to catch 'em? No matter what your skill level, our self-guided and guided fishing experiences give you a chance to enjoy nature, throw out your line and reel in a big catch.
Self Guided Fishing
Trout Fishing on Your Own
Whether you're new to fishing or a seasoned angler, there's nothing quite like the thrill of hooking a rainbow trout. Enjoy hourly self-guided fishing in the creeks at Dogwood Canyon. This activity can only be reserved in person in the General Store at Dogwood Canyon.
Adult: Starting at $20/hour | Child: $15/hour

Requires Park Admission

Online Booking Unavailable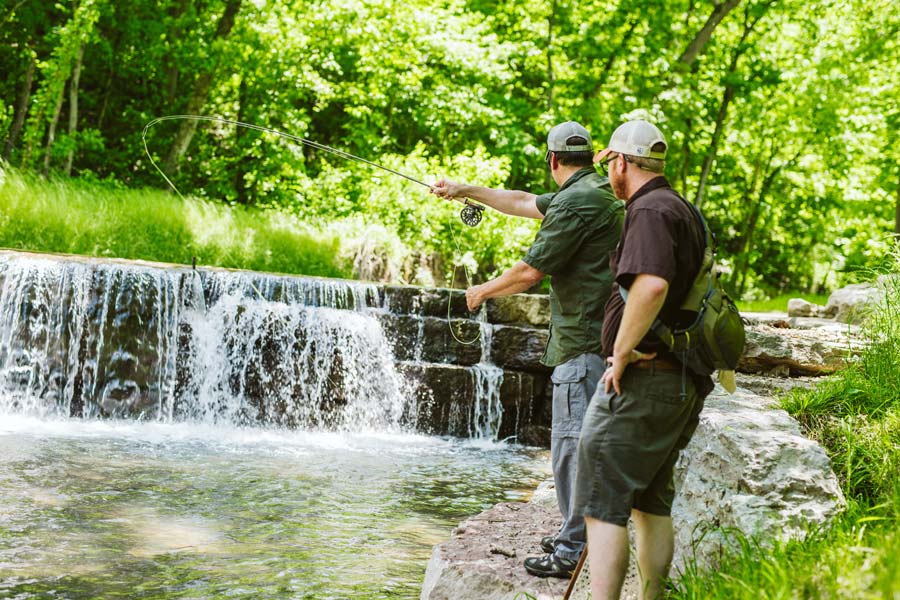 Guided Fishing
Trout Fishing with a Guide
Our unique guided fishing adventure offers instruction based on your experience level. You'll learn fly casting and tying, plus all the inside tricks for catching rainbow trout throughout the canyon.
Starting at $300 for up to Two Guests

Requires Park Admission

Buy Tickets